View from the Philippines: How the Agrichexers example of compassionate business leadership has created a competitive advantage in the time of COVID-19
By sermo.wire / Longreads
Sta. Maria, Bulacan, PHILIPPINES — Leadership paired with compassion can work wonders. Even in the face of a historic pandemic. This simple yet powerful lesson for global agribusiness has never become more clear, as companies around the world recharge and refocus to tackle a daunting 'new normal' in the time of COVID-19.
Businesses are facing increased pressures, notes Mr. Gil Garcia, an engineer and top feed industry leader based in the Philippines. But so too are their customers and communities. Approaches that help each of these components pull in the same direction offer a unique competitive advantage arguably never more essential.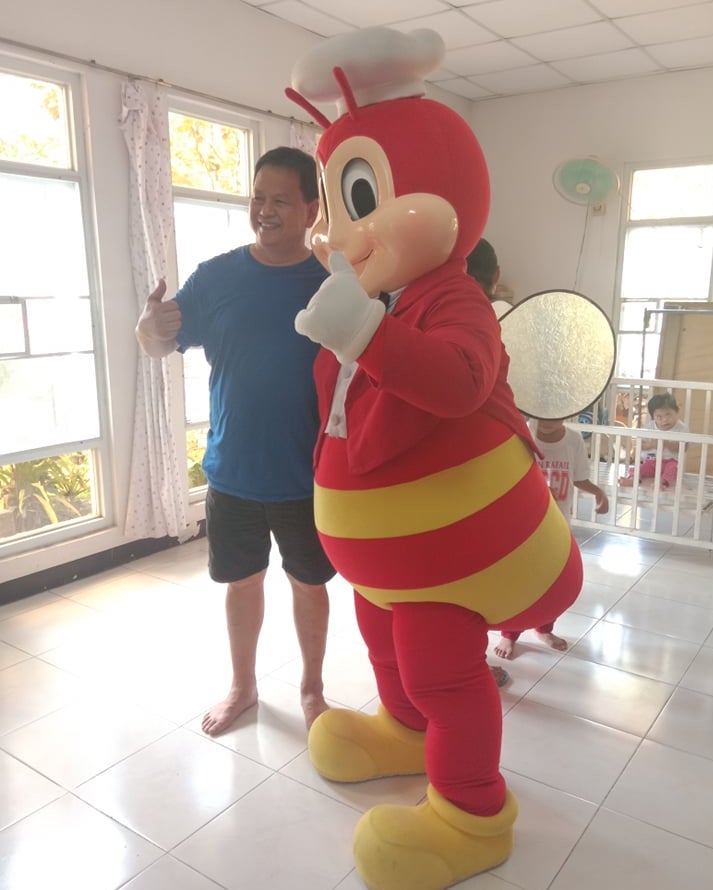 Mr. Gil Garcia with Chexer Feeds mascot at Shelter Foundation Inc. Orphanage and Daycare Center
Garcia helms Agrichexers Corporation with sales and plant facilities located in Sta. Maria, Bulacan – a forward-thinking company that has long embraced this combination of business acumen and altruism, which is now providing invaluable resilience and optimism for its team, customers and communities in the face of COVID-19.
Acumen and altruism
Agrichexers and its "Chexer Feeds" brand is a standout as the leading and longest-established locally headquartered animal feeds manufacturer in the Philippines. Established in 2002 and backed-up by 30 years of experience in feed milling gained from local and international companies, Agrichexers services a full range of animal agriculture species including hogs, poultry, quail, ducks, aquaculture, ruminants, rabbits and more.
The company was started by veterans in the feed milling business led by Garcia, who through 18 years remains Agrichexers president and largest shareholder. A mechanical engineer by training, Garcia was the first Filipino employee of the Purina feedmill in the Philippines who later became the company's country manager in Central America based in Guatemala. When Purina Philippines was bought by Cargill, he and other executives decided to start their own feedmill and incorporate as Agrichexers. After numerous years of steady expansion the company is now milling several hundred tonnes daily. Over 90 percent of Agrichexers customers are backyard / small scale producers, which are characteristic for the Philippines accounting for about 75 percent of the market.
"It's been quite a ride but I don't think we've seen anything quite like 2020," says Garcia. "We have all had to adapt. Our main focus as an essential facility has been to keep delivering strong support for our customers and, through them, to the end users. We know we have an important responsibility to help our country cope with this pandemic."
We know we have an important responsibility
A number of changes have come since COVID-19, he says. "There has been a big shift to layers, which hasn't been as affected compared to the broiler business and the hog business. There have also been problems at times with supply of ingredients and pricing issues, but Chexer Feeds has been fortunate as a preferred customer of ingredient suppliers to not have much disruption. There has also been a strong urgency to utilize new innovations like feed science technologies, to help our customers maximize their efficiencies and results."
Parallel to a lauded business acumen that has kept the company at the top in the Philippines market for the better part of two decades, Agrichexers has also established a trusted and inspiring reputation as a leader in corporate social responsibility, with a strong charitable component to its operations. This has included for the past seven years directing a portion of profits to support initiatives for children. The company has established and funded a feeding program as well as a computer literacy program at a local elementary school. It has also established the Shelter Foundation Inc. Orphanage and Daycare Center, with company profits supporting the operations of this facility.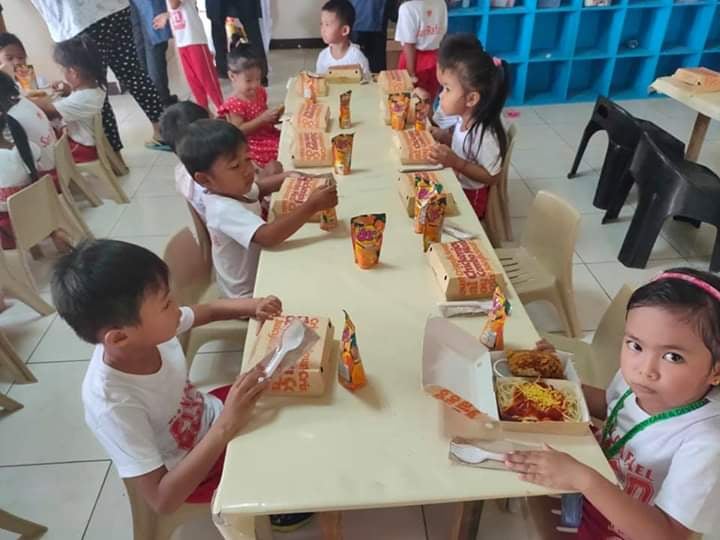 Progress with purpose
The charitable component brings tremendous purpose and motivation to the business, says Garcia. "Our efforts in giving back reflect values critical to all aspects of the company. We know we can't do this if the company is not earning enough. When times are tough, we believe we need to band together more than ever to keep this support at a high level."
This mindset has proven critical in the time of COVID-19, as the company and its customers, like all of agriculture, have faced heightened challenges. Now, many months into this new landscape, Agrichexers has continued to keep robust business and related charitable support at a solid pace by relying on the values and principles – including supporting synergy between business and community success – that have proven strong and reliable through many years of company and industry evolution.
The right values and principles are not just for good times but for all times
"We have found that if you have the right values and principles in place – they are not just for good times or challenging times but for all times," says Garcia. "In a tough period like during this pandemic, this is never the time to abandon that foundation. It's the time when you need to rely on the strengths of your model more than ever."
Facing up to the new reality
The Agrichexers game plan for winning in the new environment has included an unwavering dedication to supporting ongoing innovation and excellence across its customers, products and people, along with a continued strong emphasis on giving back. All components have been tested in the COVID-19 landscape. But rather than weaken, Garcia and his team have doubled down the focus in each of these areas.
"From a leadership and management perspective, we knew we didn't want to let off on the gas pedal," says Garcia. "If anything, we needed to push it down further to help our company team, our customers and our communities all get through." The objective, he says, was not to just maintain a basic flow but to push as hard as possible to keep up a pace of advancement that will help build a better future that lasts long past when the COVID-19 pandemic is in the rearview mirror.
A key first step for the management group was recognizing the challenge and establishing a tone of sober pragmatism without giving in to fear or panic, he says. "You can't be frozen and you can't lose sight of the day-to-day work that needs to be done.Our mindset was: face the problem; don't lose sight of what we're doing; this will come to pass."
Fear can be a company's worst enemy, he observes, by negatively affecting the decision-making process and supporting a tendency to hunker down rather than find solutions. "At the end of the day we like many of our industry colleagues are still problem solvers, no matter what external forces are imposed upon us. We put our focus on identifying the problems and finding ways to handle them. When we hit a roadblock, we always had the belief in finding options to get around it."
Sharing our profits and blessings with these children is the greatest reward of our business success
Conveying this mindset to customers and industry colleagues was important, he says. "We needed everyone to come together around shared goals. We felt the more people we have pulling together across the industry, the better. An advantage we found in the Philippines was a genuine shared interest to help people. Customers, dealers, specialty ag people . . . many of us drew strength from one another and benefited from moving in similar patterns of thinking."
There was a period where Agrichexers shifted down from two to one shift at its main feed production facility, but with adjustments, support for its team and strong customer trust it was able to return to two shifts ahead of schedule. With a year that has included challenges from ASF to Avian Flu and now COVID, there is no time to let up, says Garcia. "As part of an essential industry, we know we need to keep making headway. We owe it to our customers and partners to keep innovating and keep pressing forward."
Sharpening focus on the fundamentals: Three key areas
Garcia says there are three main factors that have been critical for Agrichexers to weathering the challenges of today's environment, particularly after COVID-19 hit:
1. Customers. "Number one is our customers," says Garcia. "We needed their trust and loyalty more than ever. To keep it we needed to keep sharpening our focus on bringing them the best value products. Margins are always tight but especially during the pandemic we need to do everything we can to help our customers operate as efficiently as possible for the best results at minimized cost."
A key tool to accomplish this has been continually innovating with the latest and best feed technologies - supplements such as multi-carbohydrase enzymes and other bio-based feed additives bringing numerous advantages to help animal raisers get the most value possible out of feed.
"We believe we always need to be leading innovation, so our customers have the best options to maximize their success," says Garcia.
2. Products. When it comes to ensuring the best products, today including the right types of ingredients and supplements is becoming a major factor. "One of the standout areas of progress is bio-based feed science technology," says Garcia. "We pride ourselves on working with the best feed science technology providers to ensure our animal raisers have the best support to succeed."
Helping to support this, Agrichexers has its own research farm to test different options and ensure they are high performing before offering to customers. The Agrichexers research farm includes components addressing all animal species that the company services. The company has also introduced animal raiser support initiatives such as the Chexers Farm Audit to identify solutions and the Chexers Antibiotic Sensitivity Test.
"We never use ingredients that won't pass our criteria quantitatively – such as days to market, cost to produce, and most especially gaining weight . . . all those measurable parameters – plus the qualitative aspects in the minds of the customers . . . both the end users and the animal raisers. All the products that pass our research tests are shown to bring clear value - either it saves cost without sacrificing performance or adds value by bringing more qualitative and quantitative advantages for our customers "
3. People. The people factor has also been huge for Agrichexers, says Garcia. "The reality was with lockdown we had many of our staff working from home or working under strong restrictions and protocols. We had to ask a lot of our people and part of making that work was to continue to support them as much as possible. You have to treat people very well, especially during this type of situation."
Overall: Keep exploring
A focus on continual improvement is a big part of the mix in each of these areas, says Garcia. "We have to always continue exploring new ways of bringing value. For example, with our customers, we are always looking for other possible services and products that could assist them."
The urgency to innovate has never been greater, he observes. "With COVID, I think everybody was hit by this. For our animal raisers, we need to keep putting more options on the table to help them keep up their livelihoods."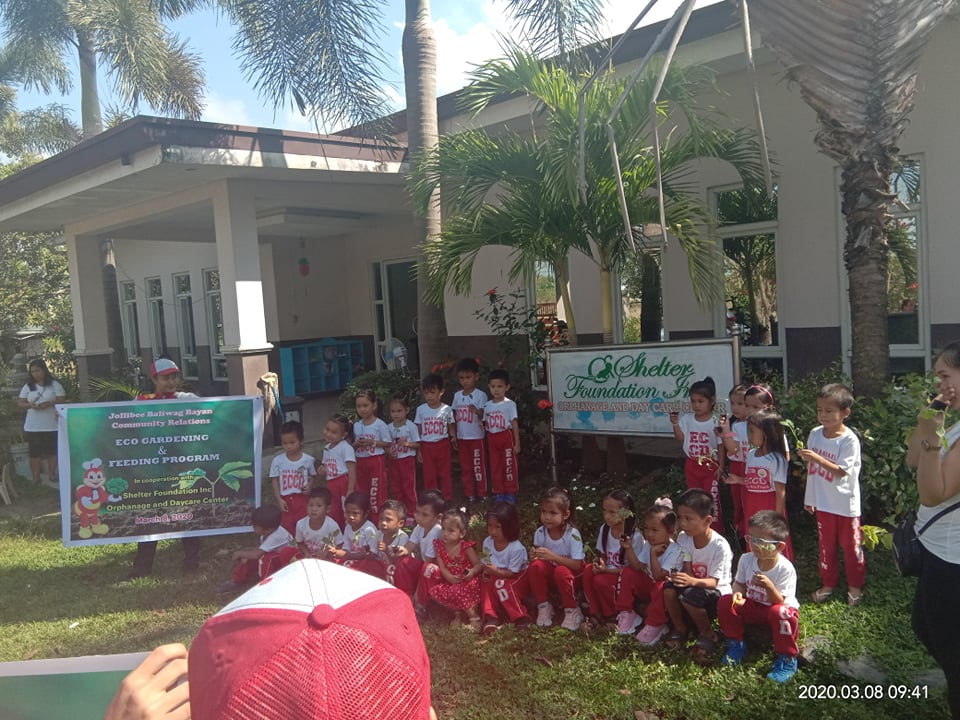 Helping the most vulnerable
The company's charitable initiatives are part of a broader slate of Agrichexers corporate activities all focused on supporting the industry and community.
The elementary school feeding program ensures children at risk of malnourishment are provided with abundant healthy foods. The addition of a computer literacy program helps provide invaluable education for these children to have a successful future. The orphanage and daycare centre provides vital community support, including providing care to children coping with abandonment and suffering birth defects such as orofacial clefts. Agrichexers has supported medical missions for these children and others in the community.
"Sharing our profits and blessings with these children is the greatest reward of our business success," says Garcia.
This effort inspires the Agrichexers team and also provides an example and opportunity for other industry colleagues to follow. For example, close industry suppliers and partners such as Dr. Eduardo Tuason of the CBS Asia Pacific team have followed suit by adding their direct financial support to these initiatives.
"The source of the inspiration is the children," says Garcia. "When more people see this the inspiration carries over and more become involved. This is very gratifying. It provides everyone involved with a valuable perspective on our world and what truly matters. The smiles of the children bring positive energy to everyone. It's a reminder that even in the most challenging times we can always find ways to share our blessings and make the world better."