Team officially appoints Craig Garand as General Manager, working alongside President Cal Ginter to drive success for an expanding customer base across the west and beyond
Swift Current, SASKATCHEWAN — A new era of progress helping livestock producers benefit from the latest knowledge, science and innovations has kicked off for Connect OnFarm.
The company has announced the appointment of industry veteran Craig Garand as General Manager, helping to lead a newly expanded team rapidly boosting activity through the three prairie provinces and Montana.
The move caps off an unprecedented run of major growth for the Lethbridge-headquartered company, with strong business advances, a new Saskatchewan office coming on stream and a host of innovative new feed technologies, services and relationships added to the Connect OnFarm portfolio.
"Today is a great day for Connect OnFarm. We couldn't be more pleased to formally welcome Craig in his new role as General Manager," says Cal Ginter, Connect OnFarm President. "We've had success together in the past and now our relationship has come full circle. The timing could not be better as we ride a wave of new opportunity, powered by the success of our outstanding customers who continue to inspire us with their forward-thinking approaches. We are at the start of a new decade with fresh opportunities and the future has never looked brighter."
The formal announcement of the new post and leadership role for Garand, who brings a wealth of industry knowledge and farm background, comes exactly one year after persevering from a previous industry role. Nutritionist Tina Rivest based out of Winnipeg, Swift Current location Manager Geoff Bingham and Swift Current office manager Barb Schmidt have also joined Garand at Connect OnFarm from that former situation.
"What a difference a year makes," says Garand. "It's amazing what can happen when you have the opportunity to be part of a great team that truly believes in one another and is 100 percent focused on customer success. We are extremely energized to be a part of Connect OnFarm."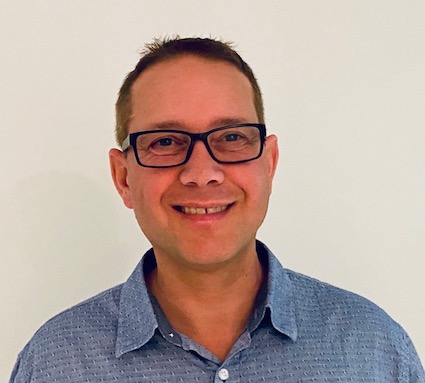 CRAIG GARAND
Teamwork drives progress
The expansion re-unites Ginter with Garand and Bingham who all previously worked together at the former East-Man Feeds prior to 2013 (Rivest also has past experience with Garand and Bingham at East-Man Feeds).
"The team of both existing and new staff complements one another very well," says Ginter. "As the leadership group, Craig and I share the same passion and core philosophy of connecting at the farm level and working shoulder-to-shoulder with our customers to continually raise the bar."
New decade, new opportunities
The beginning of a new decade is a great time to look ahead and get excited about the future, says Garand. "I'm very pleased to take on the General Manager role for Connect OnFarm. We have the best producers in the world in the areas served by Connect OnFarm and we are in the right place at the right time to take some major strides forward."

Supporting producers at the on-farm level
Supporting producers at the on-farm level has always been the focus of Connect OnFarm and today this has never been more important, says Ginter. "Our expanded team will greatly enhance our overall capability to serve both current and new Connect OnFarm customers."

Along with its on-farm consulting services, Connect OnFarm has also expanded the availability of custom branded Connect OnFarm products such as feed technology solutions WeanEase and Encompas5.

Connect OnFarm headquarters in Lethbridge is located at 3-2121 36 Street North and can be reached at phone: 403-330-3727. The Swift Current office is located at 2495 North Service Rd West and be reached at phone: 306-773-3331.